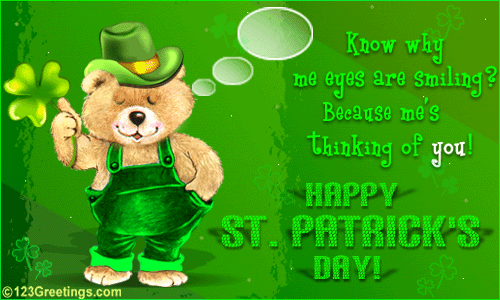 First of all, Hope everyone had a Happy St. Pat's Day and great weekend!
My daughter and her friend took my grand daughter Lily to the
St. Patricks Day parade near our hometown. They had a blast but it was
way way to crowded for my tastes. I dropped them off near the parade
route and picked them up. Even that was very hectic. Lily was so happy with
all the beads and candy that were given to her.
My husband and I went to an Estate Sale Saturday and I found this
large fruit basket with liner and protector. I knew it was a good deal
and the fabric lid and liner are in two of my favorite colors. Yellow and Blue.
I collect longaberger baskets so I was pleased with my find. I found out
that I saved over 50 dollars on this basket.